24.10.2022: The Grave Stompers debut Album "Rising from the darkside" will be published as limited vinyl by wreckingbonesrecords soon.
All songs are remastered and the cover has a new designed artwork. The vinyl is also limited to 200 copies.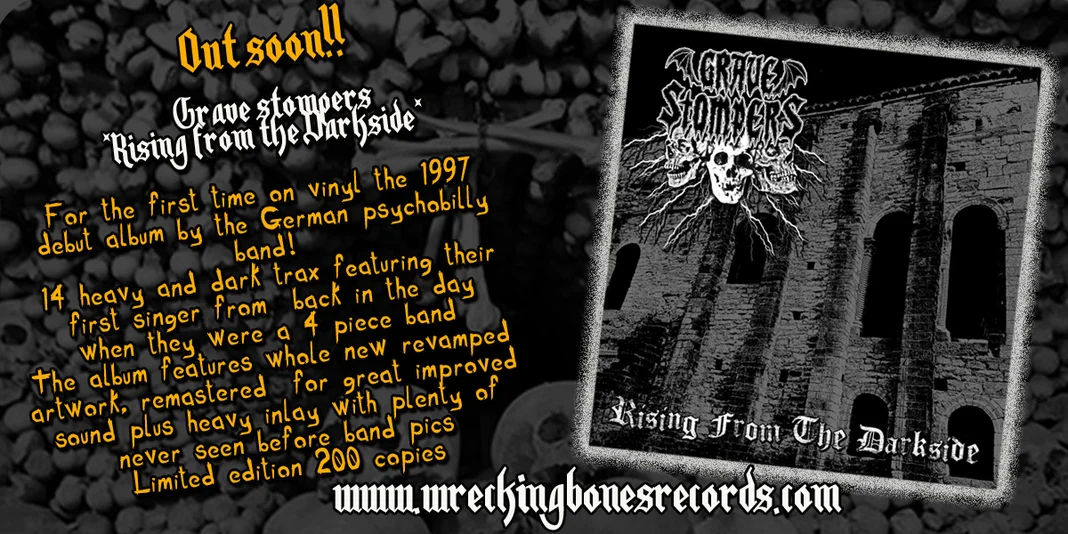 05.01.2022: The first 12" long player vinyl will be published in spring 2022. It's a compilation of songs from 1999 until 2015 and is limited to 200 copies. This beautiful piece is designed by Ladio from "Wreckingbonesrecords" and will be published also from "Wreckingbonesrecords". Thanks a lot Ladio!!!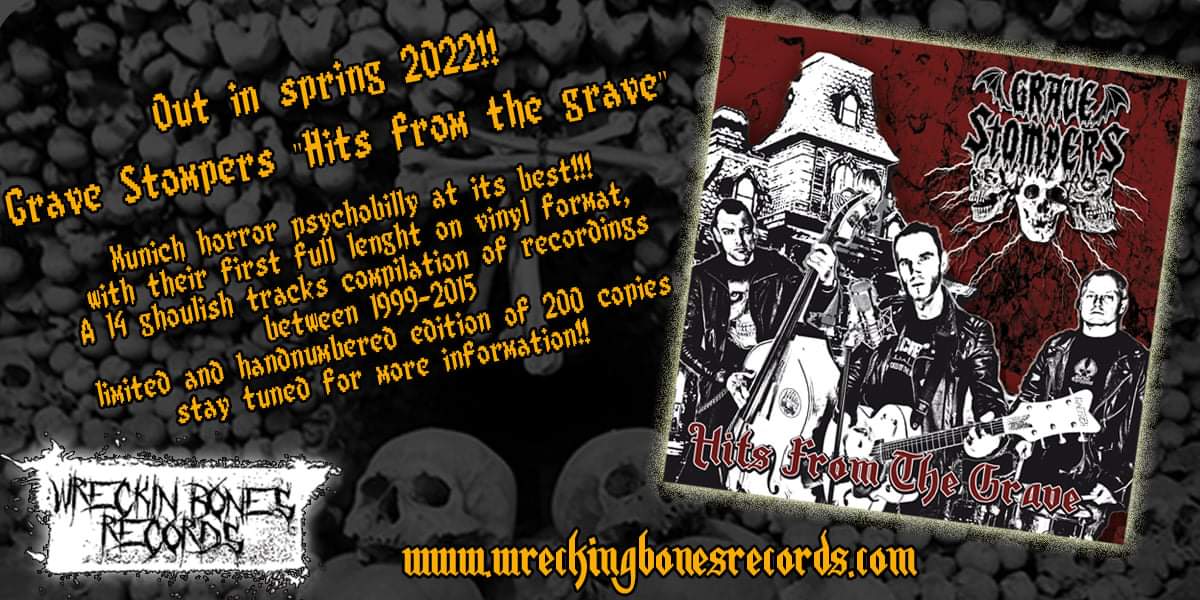 16.12.2019: The new Homepage is finalized
11.05.2019: We had a lot of fun! Thanx "Cruisers" and Thanx "Schwarzer Hahn"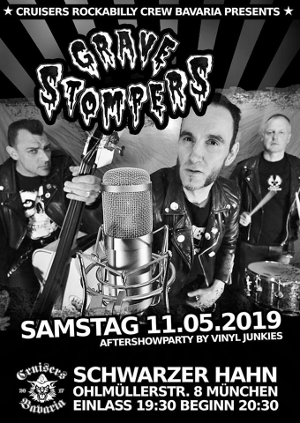 March 2019: The Grave Stompers found a new headquarter. They sharing now the practice home with their best friends, the screaming "Pot Belly's". Many THANX !!!